Back
Tesco Finest Jersey Extra Thick Double Cream from Jersey Dairy
The Market
In 2010 the UK Cream Industry was worth around £300 million p.a. but with one exception, all the products in the market were made from milk sourced throughout Europe. Jersey Dairy only uses milk from the pedigree herds of the Island of Jersey, this distinguishes products made from milk sourced on the Island of Jersey and milk coming from "Jersey Cows" farmed in the rest of the United Kingdom. The only true provenance is products made with milk from the Island of Jersey.
Our Client's Objective
The Dairy wanted to sell its unique premium products into the UK retail and foodservice markets.
What We Did
Our client had recently invested £10 million building a state-of-the-art production facility on the Island but had not previously worked directly with any of the U.K retailers. At the time, we became involved Jersey Dairy they had just made contact with Tesco.  However, they had no real experience of how the retailers operated and what was required for a successful launch. We oversaw the process of agreeing the range of products to be launched along with the costs. This included:
Managing Jersey Dairy through the retailer's technical standards and directly involved in the dairy being approved to the Tesco's manufacturing standards.
Getting the factory approved as a Tesco Private Label producer.
Setting up the retailer as a customer to our client, including completing all the New Line forms.
The setting up of EDI.
The logistics of distributing to the retailer's 11 depots 7 days a week.
Management of artwork and critical paths that ensured the products were launched on time.
Building the forecasts that set the production plan.
Launching on time.
Once the products were launched we then moved into an account management role of day to day account operation, building the annual business plans and developing new products.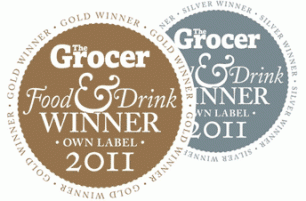 The Results
We launched two new lines under the Tesco Finest range and in the first year, the Tesco Finest Jersey Extra Thick Double Cream won a Gold Medal at the Grocers Awards.